Keawala`i Congregational Church
Floor Restoration
Makena, Kaeo, Maui, Hawai`i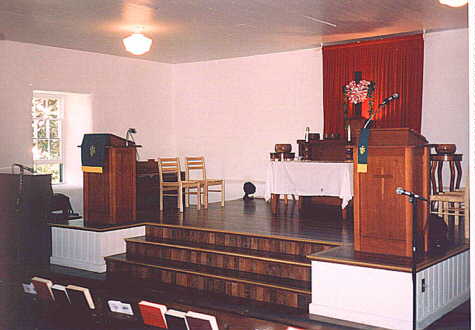 The design of a new floor within one of Hawaii's oldest native Hawaiian churches required special adjustments, when sensitive cultural remnants were discovered under the 84 year old floor being replaced. The structure supporting the new native Ohia hardwood floor had to be raised four inches to avoid damaging the historic materials below.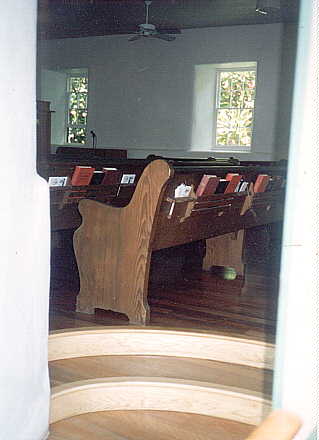 This left one of the church entry doors with insufficient headroom. ARCHITECTS MAUI adjusted the layout with a graceful stair leading to the door well.
The congregation testifies that the new floor also improved the acoustics.
This project won the Mayor's Award of the Maui Historical Society.
(Donations are being taken at Keawala'i Church, 190 Makena Road, Makena, Kihei, Maui, Hawai'i, 96753, for a new Church Office Building being planned by the congregation.)

---
---
---
send E-mail to Architects Maui at
archmaui@mauiboy.com
---
Ha`iku, Maui, Hawai`i 96708
808-572-4644
Return to Architects Maui Home Page
---
© 2000 Architects Maui